---
Targeting Top Talent

"A" Players Only
SPEC is your #1 source for the best Sales, Marketing and Product Development talent that the Food & Beverage industry has to offer
---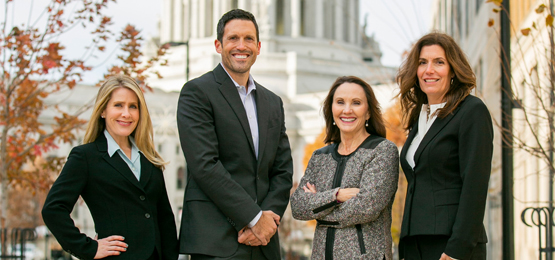 SPEC, Inc. has worked within the food and beverage industries for clients ranging from multi-national corporations, to mid-sized public and privately owned businesses, emerging growth, and entrepreneurial start-ups to enhance performance and accelerate growth.
What our clients think
Testimonials feedback
---
I have worked with the team at SPEC for most of my career. In fact, they helped me find the position where I spent the majority of my career. I believe the difference they offer is their deep connections to talent in the industry and a true consultative approach to matching the candidate with the role/company. They have always looked at the candidates based on their merit and fit, resulting in a productive partnership with their client base. I still keep in touch with SPEC for career advice, to keep a finger on the pulse of the labor market and to find candidates for critical roles. Please consider this strong endorsement when you are choosing a search partner.

Chris Vice President of Ingredient Sales

If you are in need of the best quarterback on your side for navigating your career search, Ryan Cigler at SPEC is the person to call! I had the pleasure of first meeting Ryan 17 years ago when he contacted me about a sales opportunity with a large, national company. This past year, he helped me find a job for a second time and both positions were an outstanding fit for my career path. Ryan genuinely takes the time to coach you from the beginning to the end of the recruitment process and and keeps in touch with you afterward. Tackling the job market with SPEC is a great way to ensure that you are set-up for success! On a personal note, Thank You Ryan for always being a positive force in this industry and most of all, for helping me to be the best version of myself through my career choices. You've been there with me for the past 17 years and I truly appreciate all of your efforts and support!

Lory Beth Regional Sales Manager

Ryan and I have worked together for the last 6 years. He has always been transparent and honest with me about my questions and concerns. He goes beyond the typical recruiter by coaching me through difficult interviews and giving me sage advice on how to proceed. My experience with SPEC has been a very positive one. I've trusted Ryan at critical points in my career and will continue to do so. SPEC and Ryan are THE team you want on your side!

Aziz Business Development Director

The most important job any manager has is to acquire and develop the right talent. I have been fortunate enough to work with Ryan and the SPEC team for many, many years and they have proven to be an excellent resource for consistently finding quality talent for key positions. They take the time to understand your company culture and clearly identify your organizational needs, then they selectively pursue their vast network to find the perfect fit. I highly recommend working with SPEC to help build your sales organization.

Pat Executive Vice President, Sales

SPEC really understood what we were looking for and didn't shy away from difficult search requirements. Their frequent communications helped to keep us aligned and hone in on the right talent for our company. The caliber of talent was exactly what we were looking for and the candidates we hired were very successful

Heidi Vice President of Human Resources

Ryan is one of the foremost recruiters in the Food & Beverage industry. He is genuinely looking to provide the best fit for both the employer and the employee. His ethics are unquestionable; he does what he says. As someone who was looking for the right fit, it was refreshing to work with a recruiter who took note of what my expectations were and then took the time to match me accordingly. His preparation methods and organizational insight are unparalleled. Anyone looking to take their career to the next level would be highly advised to speak with SPEC first.

Deetricha Repeat client at both the Manager and Sr. Director level
Our Mission Values
OUR TEAM
We are dedicated to providing client companies/food and beverage manufacturers, both large and small, with the best possible sales, marketing, and product development talent available.
We are dedicated to sourcing professional career opportunities for each prospective candidate in an environment that satisfies their career goals and offers every candidate the opportunity to fulfill their career objectives.
Our pledge: We will not be satisfied until both the employer and employee are confident they have found the best possible fit.
We do this, while maintaining the highest ethical standards that our industry has to offer.
View the team